World Optics Incorporated
Formed in 1989, World Optics Incorporated (WOI) has been servicing the needs of ophthalmologists and optometrists across the USA with its quality product lines. WOI is foremost in its efforts to maintain products to the independent eye care practitioners allowing for both patient and practice growth opportunites.
Our INDEPENDENCE program is well recognized in the industry and has become the leading program for which many leading optometric companies have attempted to follow.
Our mission statement is well known in the industry: To offer non-competeing products to the independent eye care practitioner at cost-effective pricing, allowing patients to have the benefit of cost-competitive products and regularly scheduled eye exam visits.
We invite you to join our growing customer list of practitioners who are regaining and retaining control over the occular health of their soft lens patients through INDEPENDENCE, the program designed with you, the independent eye care professional, in mind.
Sincerely,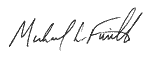 Michael L. Furillo
CEO & Chairman